Reflex Challenges and Motivates 2nd-Grade Students
Angelica Torano-Lopez has been a teacher for 5 years, currently teaching 2nd-grade math, science, and social studies at Academir Charter School in Miami-Dade County, FL. The tuition-free public charter school has about 623 students from kindergarten to 8th-grade. Torano-Lopez started as a 1st-grade teacher but moved to the position of gifted teacher for 2nd-graders. "I absolutely love this grade level and this age. The students are more independent and eager to learn new things," she said.
Torano-Lopex discovered ExploreLearning Reflex during her first year of teaching. "I was given different resources to use for students to practice their fact fluency, and Reflex was one of those resources," she said. "It made a huge difference for my students by allowing them to practice their addition and subtraction facts in a fun and meaningful way."
Reflex motivates and challenges students to become fluent in math facts
Because she teaches a gifted and advanced class, Torano-Lopez must provide different opportunities and challenges that engage and motivate her students. "Reflex math does just that," she noted. Her students "love advancing to multiplication and division and pushing themselves to achieve and become 100% fluent."
Torano-Lopez found that Reflex was very effective and user-friendly for students and teachers. "I saw a difference within my classroom right away. Students were able to solve math problems using mental math and had more confidence in themselves," she said. Students were actively engaged in the learning experiences through the different games Reflex provided to practice their addition and subtraction facts. Because Torano-Lopez's students showed major learning gains, she "was able to advance them to multiplication and division, which is a major learning factor for 3rd-grade."
Data reveals areas for celebration and improvement
Torano-Lopez's favorite part of Reflex is the data collected from student reports. She uses this data to discover areas for improvement. With the Fact Detail report, she can see what facts the students haven't mastered yet and use this information to drive instruction when planning math drills and bellringers. The Group Fluency Timeline is another important part of assessing her students. "It is a great way to show fluency growth. I use these tools to collect data and evidence," said Torano-Lopez.
"I assign Reflex as homework at least once a week. However, due to the incentives I give within the classroom to motivate the students, they log in 2-3 times a week to achieve their goals," observed Torano-Lopez. Incentives include prizes to students with the most significant usage time, the highest number of Green Lights, and the most facts learned. In addition to homework, she uses Reflex for weekly math drills, as bell ringers, and during a technology block.
---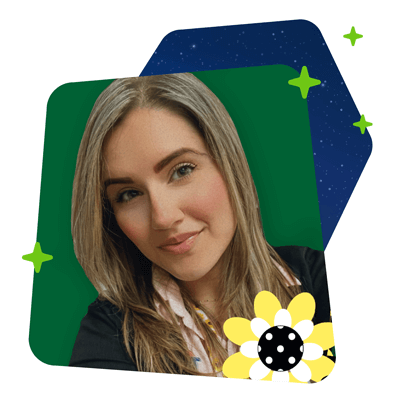 Mrs. Angelica Torano-Lopez is a math, science, and social studies teacher at Academir Charter School in West Miami-Dade County, FL. She graduated from Miami Dade College with an Early Childhood Education Degree. Teaching has been her passion since the very beginning. During her high school years at G. Holmes Braddock Sr. High, she volunteered at a daycare close to her mother's house and fell in love with the Pre-K class. She followed her dreams of becoming an Early Childhood Educator.