Why is the Green Light important? Getting the Green Light in Reflex is how students can gain math fact fluency as quickly and efficiently as possible.
Why the Green Light is the Goal on Reflex
Getting the Green Light is a big goal for students using ExploreLearning Reflex. The Green Light gives students the go to purchase items for their avatars and progress trees in the Reflex store. Plus, earning several Green Light days in a row means that students can unlock a new game of their choice. But there's more to the Green Light than just literal fun and prizes. Getting the Green Light is how students can gain improved math fact fluency as quickly and efficiently as possible!
What is the Green Light on Reflex?
The Green Light—located in the upper right corner of the screen—illuminates once a student answers a certain number of facts correctly on a given day. This marks the completion of a good day's math fact fluency practice.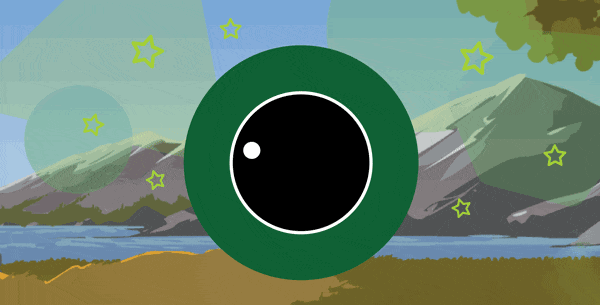 How does the Green Light work on Reflex?
During each Reflex session, Green Light progress is measured by a ring around the indicator light in the upper right of the screen. As a student advances through their session, the ring will fill in green. Once the ring is full, the indicator light will turn green. This means the student has reached the Green Light. They can now log out, or if time allows, spend their tokens at the Reflex store.
Tips to Making the Most of the Green Light on Reflex
Make sure your students are getting the most efficient math fact practice with Reflex's Green Light feature.
The Green Light is a daily event, not tied to a single session. So if a student does not achieve the Green Light in their first session of the day, encourage them to log in later to build on the progress already made.
Although the Green Light depends on students correctly answering facts, not time used, students can typically get the Green Light in 15 minutes of concentrated use. For best results, students should get the Green Light at least three days a week.
When implementing Reflex with students, plan to schedule 30 minutes of class time for them to get on their computers, log on to Reflex, and work in the program until the Green Light turns on.
Shorter, more frequent use is more effective. To help encourage this, sometime after reaching the Green Light, students will receive a message that they cannot earn any more tokens and should return the next day.
More Reflex Tools
If you need help or inspiration in encouraging students to "go for the green," check out our virtual learning community, Reflex & Frax Teachers' Clubhouse, for implementation and incentive ideas from our professional development team as well as your fellow educators.
Looking for ways to reinforce your students' positive learning behaviors as they reach those green light goals? Check out these green light stickers available through ExploreLearning.